The right locker cabinet model combined with smart software and advanced locks produces an automated locker system. You save on personnel and maintenance costs. The locker system thus becomes a fixed revenue model within your organization and ensures that your staff can store belongings. 
Diverse users
With staff lockers, offices and locker rooms remain uncluttered and staff can safely store belongings in a locker. The lockers can be permanently assigned to permanent staff, or daily assigned to various flex workers or groups of people/departments.
Links and management
Link the management system to your personnel administration and/or access control system, so you can keep track of when staff have occupied and left the locker. The administrator can also log in remotely to provide support for (user) problems and perform administrator tasks. Reports can also be created if required.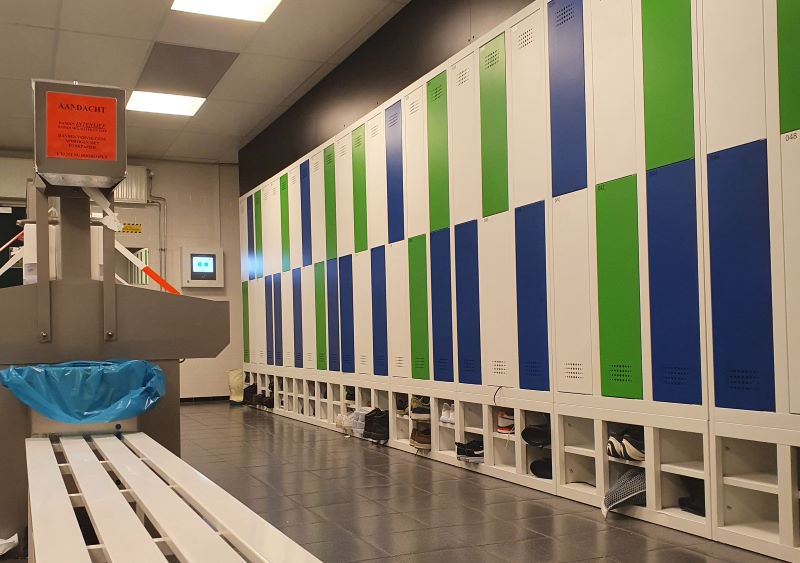 Authentication
There are various options for logging into the locker systems. These include using a PIN code, RFID scanner (tag/badge from the access control system) or a fingerprint scanner. For added security, these methods of authentication can also be combined, so that an employee, for example, must always use a PIN code and tag to open a locker. 
Emergency unlocking
When the power supply is suddenly interrupted and the lockers are no longer connected to the terminal, it is nice if the staff can still access their belongings. For this purpose, an emergency release has been developed on the smart lockers. 
General data protection regulation
The software on the smart lockers complies with the GDPR legislation. Personal data is only exchanged if it is really necessary for use in the software.  
Accessories
If desired, the compartments can be equipped with charging facilities for cell phones or laptops, for example. The exterior of the locker cabinets can also be adapted to the corporate identity/interior of the company.