ValueBox: Control series  
New ValueBox Control enables staff and organisations with high volumes of passengers and services to simplify administration and improve security for sensitive or expensive equipment and personal belongings.
Do you always have complete control of where your company's important and valuable items are? Our new, advanced ValueBox Control is the answer to this. With ValueBox Control, connected to KeyWin, the right person always has access to secure storage of their belongings.
Demand-driven flexibility for your business 
ValueBox Control and KeyWin administration allow you to connect a large number of various size storage boxes. This enables you to create a compact, secure and space-efficient storage system to suit the needs of your business. Combine the compartments you want in three different sizes.
- Safe storage of lost property
- Safe storage in sensitive zones
- Safe storage in home care services
Personal code with display for overview 
The valuables cabinet is equipped with a keypad for programming and entering personal codes. A clear display provides an excellent overview and menu navigation. Individual login via PIN or select card reader when using RFID tags and cards for greater security. With battery backup, you never need to worry about access to the valuables cabinet. 

KeyWin6: Gives you complete control. Easy to use. Easy to manage.
KeyWin is a program that simplifies your work in a flexible and easy to grasp way. You can monitor and control both key management and storage of valuables. KeyWin is easy to grasp and very simple to use. All events are logged and saved in KeyWin.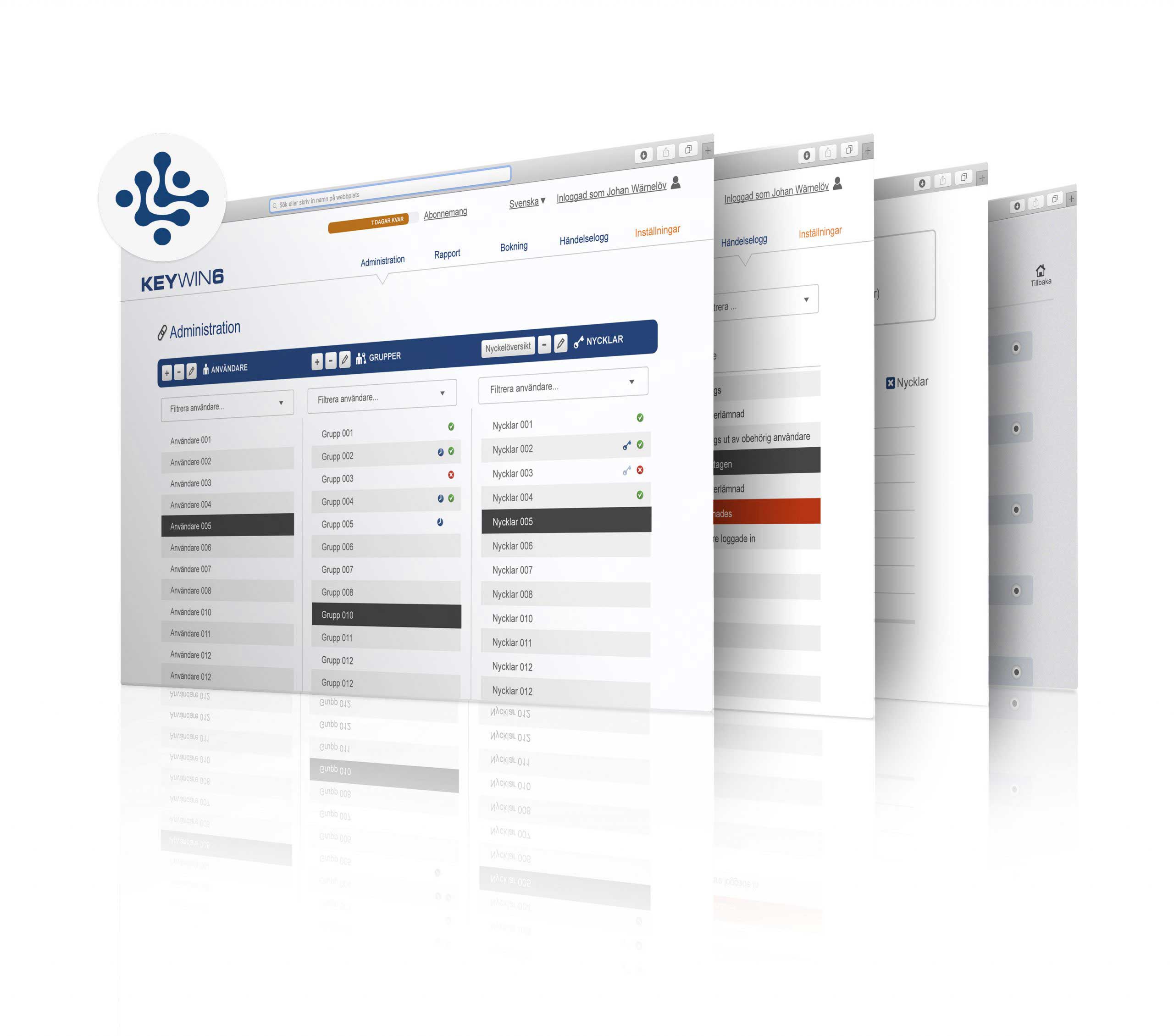 Integrate with your other access systems
Administering different systems often involves duplication but also the risk of errors. KeyWin can instead be integrated into superordinate and existing systems, such as access control systems, alarm units, car hire systems, hotel systems and so on.
- Simplify your daily administration
- Ready-built API for self-development
- Ready-made integrations to existing systems